Colorado Springs is the second largest city in the state of Colorado.
Colorado Springs is located in El Paso, County between Denver and Pueblo, Colorado. The city is over 1 mile above sea level at 6,035 feet and sits at the base of Pikes Peak, one of Americas most famous mountains rising above 14,000 feet.
The state of Colorado was named for the Colorado River which early Spanish expeditions called, "Rio Colorado" for the reddish silt the river carried from the mountains (rio – river; colorado – color red).
The Ute, Arapaho and Cheyenne people with the first to inhabit the area. In 1859 Colorado Springs became part of the Jefferson Territory that included Kansas, Nebraska, New Mexico, Utah and Washington. Colorado Springs once served as the capital of the Colorado Territory from November 5, 1861 until August 14, 1862 when the capital was moved to Denver. Colorado became the 38th state on August 1, 1876.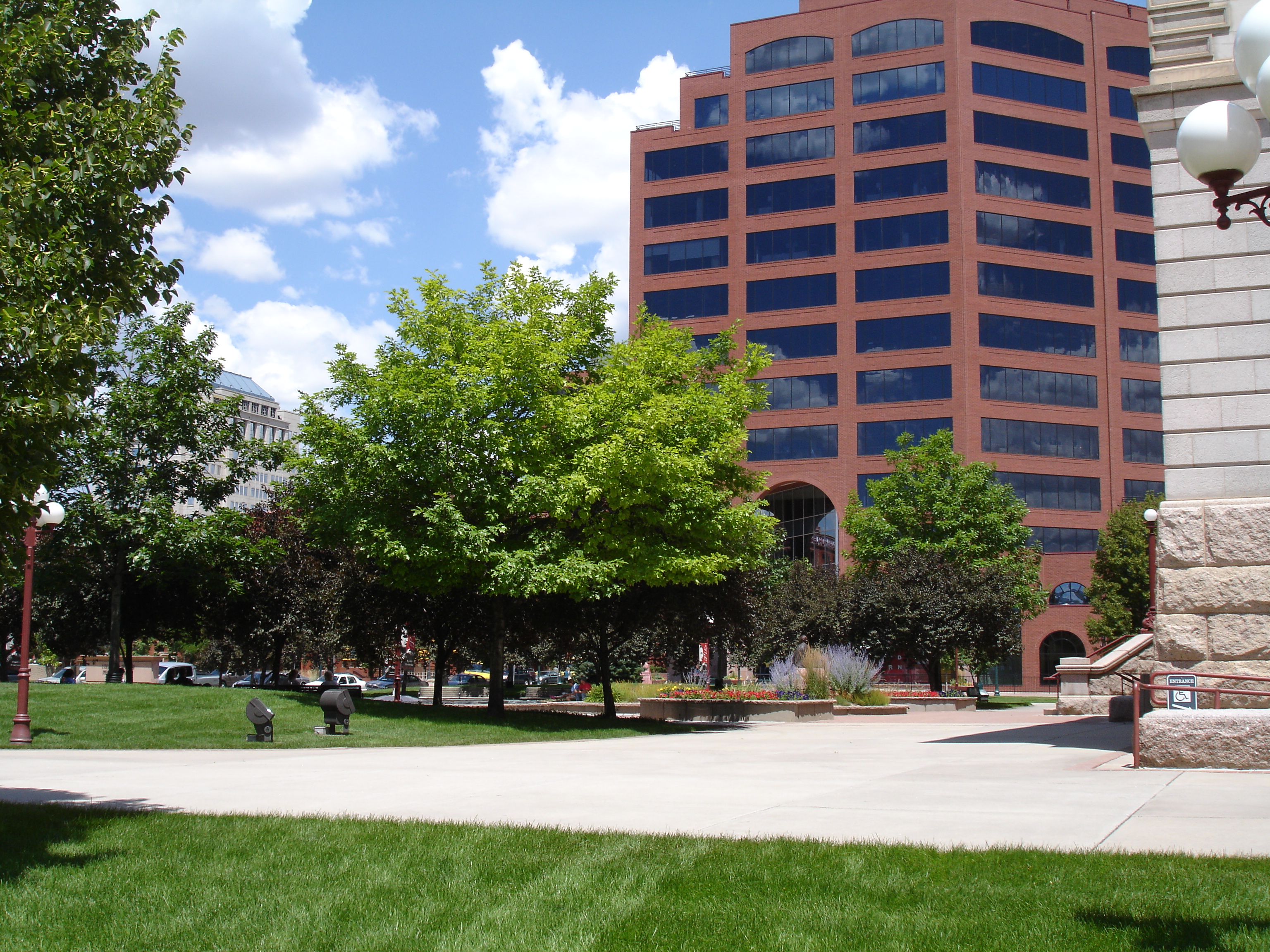 Downtown Colorado Springs features hotels, shopping, dining, art galleries and parks. Tourists and residents enjoy the annual St. Patrick's Day Parade, Veterans Day Parade and Parade of Lights.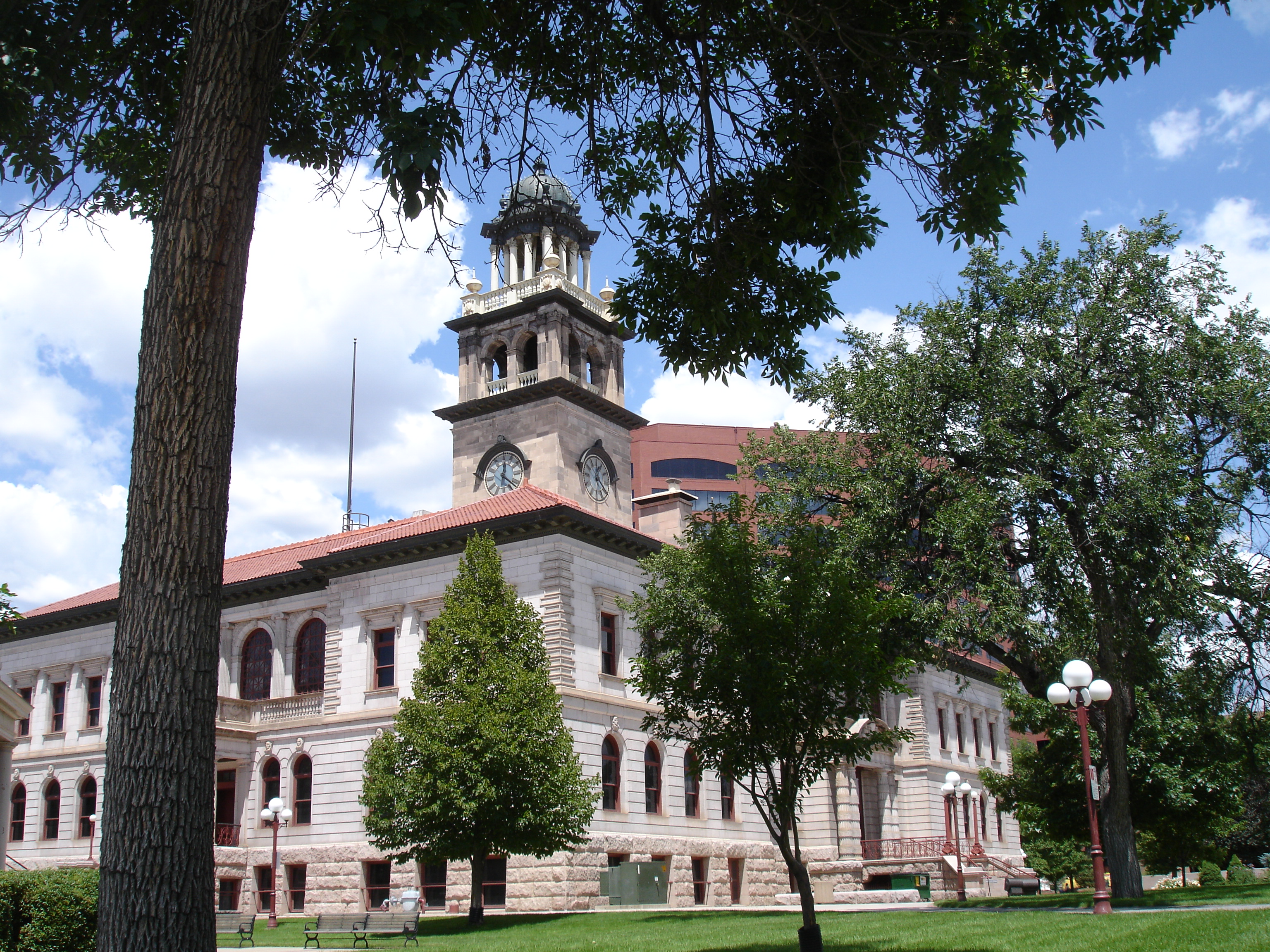 The Colorado Springs Pioneers Museum collects and researches Colorado Springs history and welcomes more then 50,000 visitors each year. See historical photos, quilts and exhibits.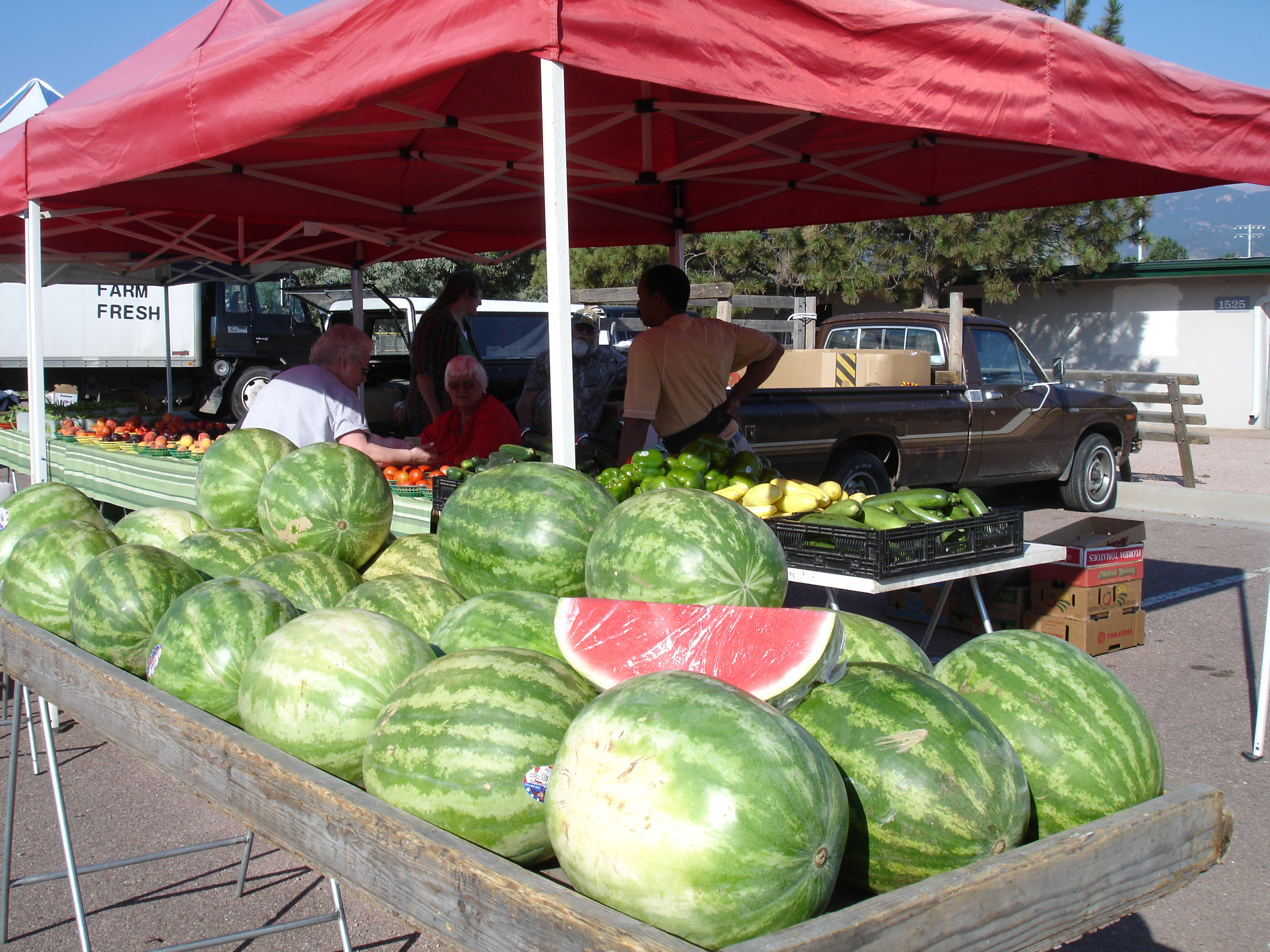 Colorado Springs Farmers Markets feature Colorado tomatoes, corn, peppers, cantaloupe, chili, potatoes and watermelon. Find arts and crafts and foods
In 1879, before the arrival of the railroad, El Paso County had a population of only 987 according to the Pioneers Museum. In 2017 the populations is now 416,427.
Colorado Springs has plenty to do
Colorado Springs is a favorite destination for visitors worldwide. Pikes Peak, the highest summit of the southern Front Range of the Rocky Mountains can be reached by car, bike, hiking or Pikes Peak Cog Railway.
Garden of the Gods offers hiking, rock climbing, picnic areas and photo opportunities of wild mountain goats, Pikes Peak and sandstone formations.
Helen Hunt Falls has a visitor center and trails in North Cheyenne Canon Park.
Cheyenne Mountain Zoo has more than 30 species of endangered animals. Hand feed the giraffes and rhinos. Soar over animal exhibits on the Mountaineer Sky Ride. The zoo is open 365 days a year for family fun.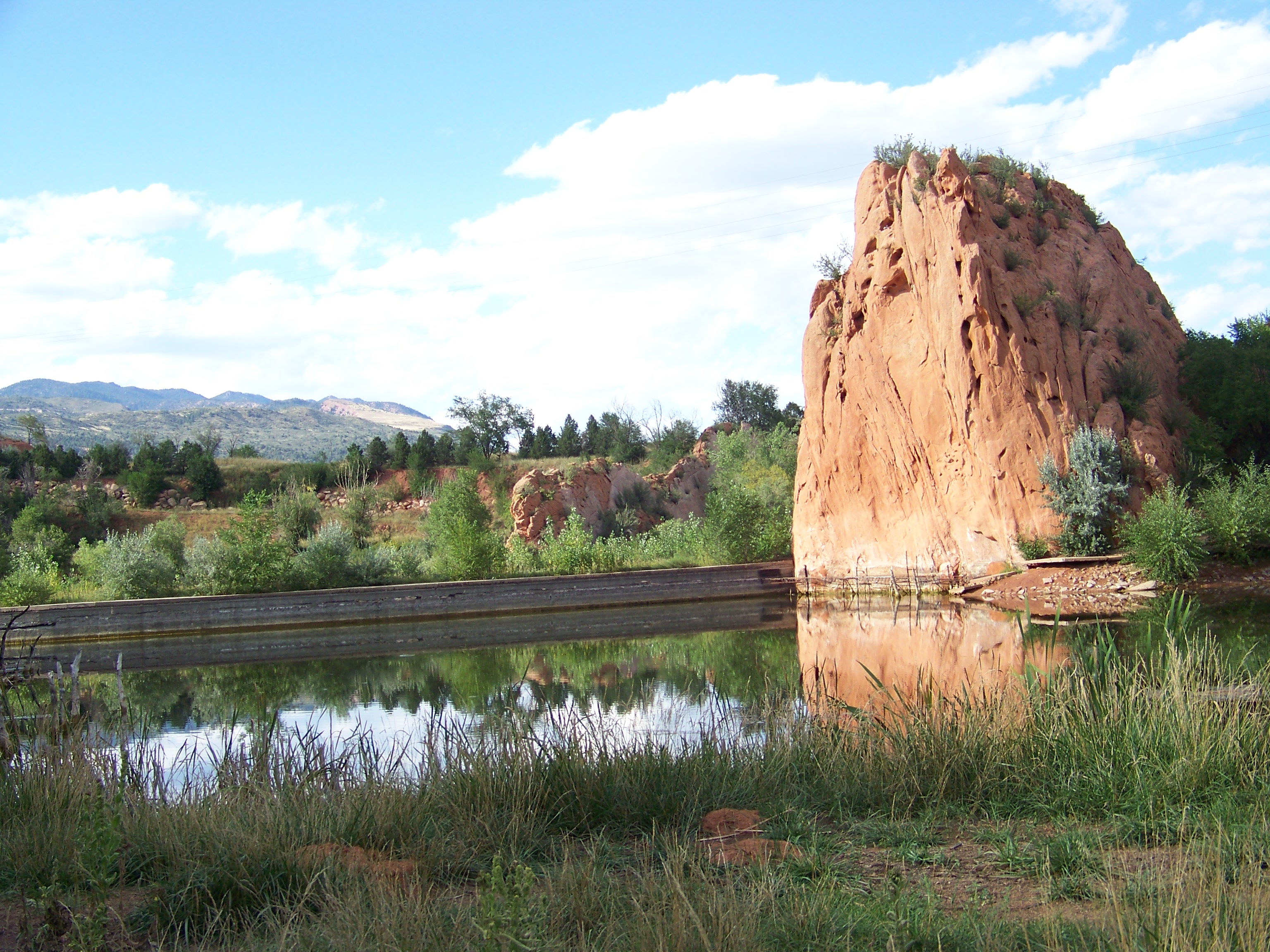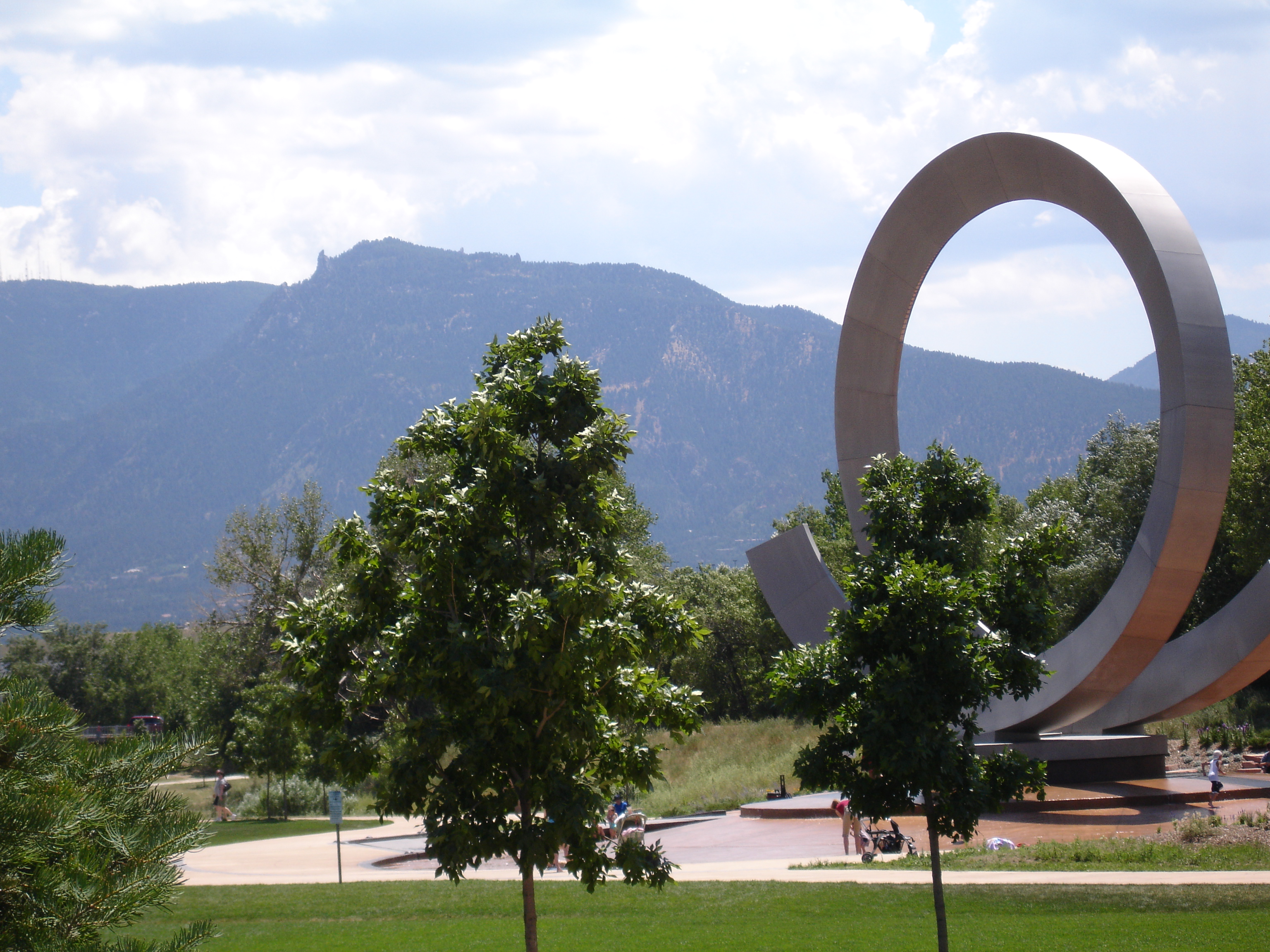 There are sports aplenty in this delightful municipal seat. Memorial Park is home to Colorado's second largest skate park. There are baseball, softball and soccer fields. Enjoy playing tennis or a game of horse shoes. There is also a swimming pool, Sertich Ice Skating center, fishing ponds, Velodrome Cycling.
Each year in June the Celtic Festival is held at Memorial Park with Highland Athletics, Living History, 5K Kilted Run, and WUSPAVA Pipe Band Competition.
Labor Day weekend there is a Hot Air Balloon Festival. and has six tennis courts, available for a nominal fee. Its large public swimming pool is complemented with picnic areas, a basketball court, two volleyball nets and a children's playground.
Fallen Fire Fighter Memorial with names of Fallen Firefighters etched into a granite wall. The names of over 120 firefighters who have died int he line of duty are memorialized on the wall.
The Colorado Springs Veterans Memorial has five columns representing the Army, Navy, Marines, Air Force and Coast Guard. The Veterans Memorial is 50 feet high and 80 feet in diameter made from Colorado Granite.
Colorado Springs Olympic Center is the flagship training center for the U.S. Olympic Committee and Olympic Training Center programs. Athletes are selected to train at the Colorado Springs Olympic training Center by their respective National Governing Body. Tours are available year round. Athletes train in Boxing, Cycling, Figure Skating, Gymnastics, Paralympic Judo, Pentathlon, Shooting, Paralympic Swimming and Wrestling.
View Colorado Springs Map
A selection of Colorado Springs real estate in the neighborhood of your choice
Downtown Colorado Springs is a popular choice for residents who enjoy being close to everything and can walk most anywhere.
The Fountain Valley includes Fountain, Security, Widefield and Southern Colorado Springs offers offers quiet living near Fort Carson, Colorado, Peterson Air Force Base, Cheyenne Mountain Air Station and easy access to Interstate 25. Many new shops and business are conveniently located along on Mesa Ridge Parkway and Highway 85-87.
To the southwest, the Broadmoor offers both gated and ungated communities with memberships to the Cheyenne Mountain Country Club with pool, tennis courts and clubhouse. Other popular southwest neighborhoods are
Cheyenne Meadows
, Cheyenne Hills, Skyway Estates, Upper Skyway, Stratmoor Hills and M J Brock.
Explore Colorado Springs with SuKASA.uno and discover Colorado Springs rentals and real estate that's right for you with a virtual tour of each property.
Need more information? Resources:
Living in Colorado Springs
Homes for sale in Colorado Springs
Military Relocation Guide