Why buying a home in Colorado is a good idea.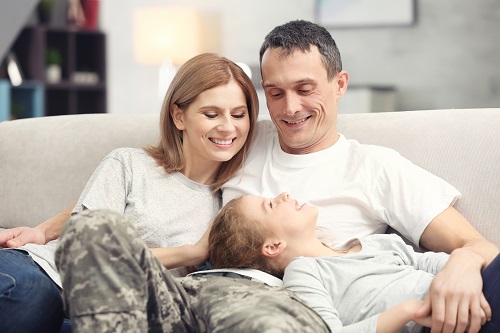 Should I buy a home or rent a home?
The decision is yours, but the best choice is to buy a home and use your BAH allowance to pay your mortgage. Colorado Springs has many great neighborhoods to choose from that are within minutes from a military base. Contact one of your Military Home Specialists who can help you find the best neighborhood in a price range that fits your budget.

How Can I use my Housing Allowance?

Use this military benefits chart to determine your Monthly BAH allowance in Colorado. Your monthly BAH allowance will determine how much house you can afford.

What are the Benefits of VA Loans?

No down payment is required when using a VA loan. You can purchase a home up to $721,050 without putting any money down. You can buy a property for more as long as you put down 25% of the difference.

No mortgage insurance. With many loans you would need to pay mortgage insurance (PMI) on top of your monthly mortgage payment. VA Loans do not have PMI insurance.

No early loan repayment penalties.
How Do I Create an Investment Portfolio?
Real estate is an avenue to long-term retirement planning for service members.
Investing in real estate at each duty station, and renting the property when it's time to move to the next assignment.

At retirement, these service members have a portfolio of properties that generate income to supplement military retirement pay, making retirement much easier down the road.
If you have more questions give us a call at 719.337.7611 and we will be happy to answer all of your questions.